Gear Review: Black Diamond Speed 30
The Black Diamond Speed 30 has been Christine and my go to climbing pack for several years now. And we don't agree on much when it comes to gear, so this is a little special. It's not a pack without faults - but it did what we wanted and even had a little extra secret sauce that made it stand out in a crowded market.
When I saw that Black Diamond had a new version of the Speed 30, I knew I had to get my hands on one to try to see if they'd made our favourite climbing pack even better.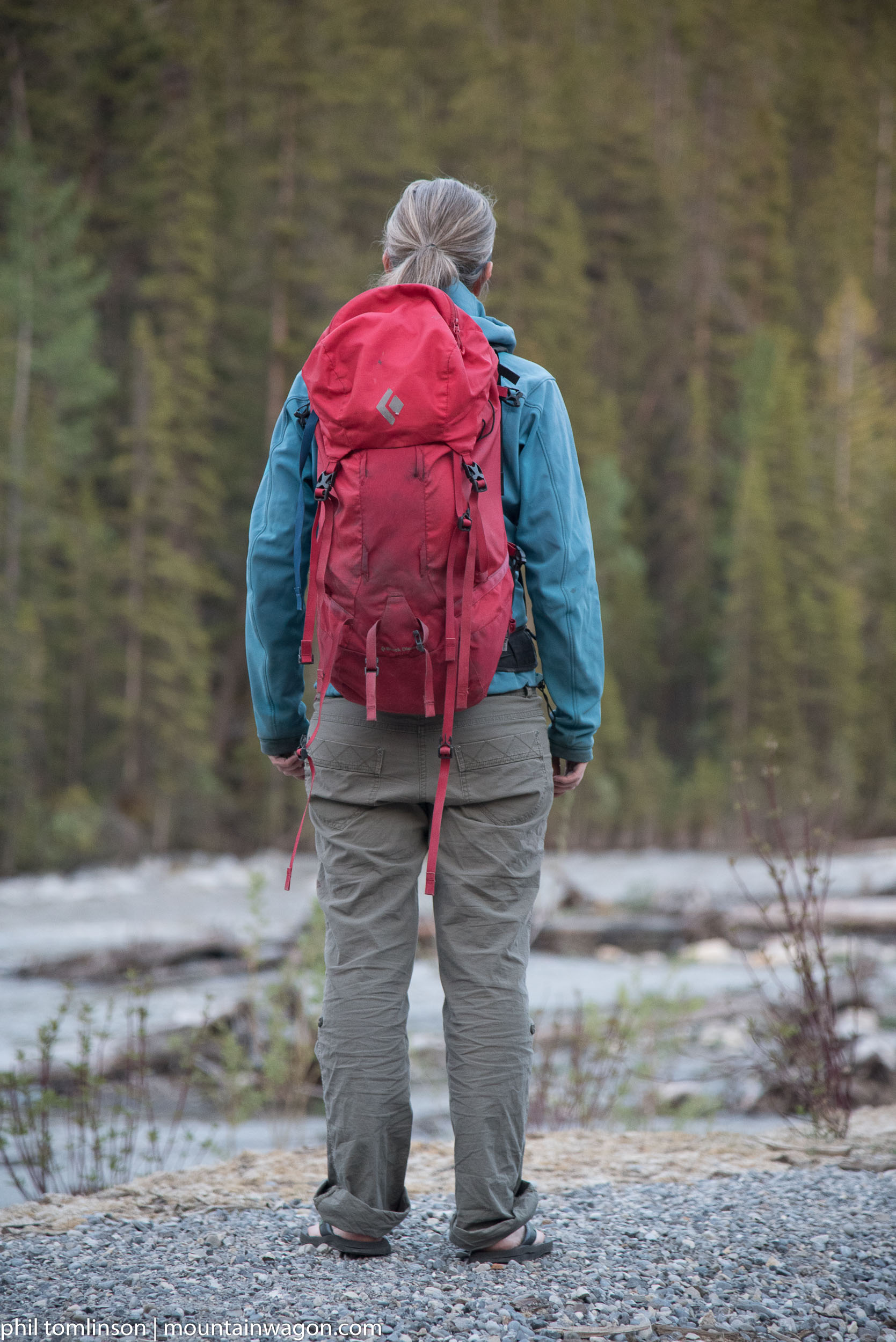 My favourite climbing pack
So did they make it better?
30L packs are the work horse of the industry. Small enough for day trips, but big enough that you can bring just about whatever you need for a climb, hike or scramble. The size doesn't quite cut it in the winter, but for summer use, this is the day trip 'do anything' size.
Specs
The Black Diamond Speed 30 comes in two sizes, S/M (1.14kg, 28L capacity) and M/L (1.16kg, 30L capacity). Despite my spider monkey 178cm build, the M/L is what fits me.
The Speed 30 has an adjustable/removable top lid, rope strap, and crampon/whatever straps. The ice axe attachment is one of my favourite, a small sleeve for the picks, a buckle to keep the head planted and a velcro loop for the shaft.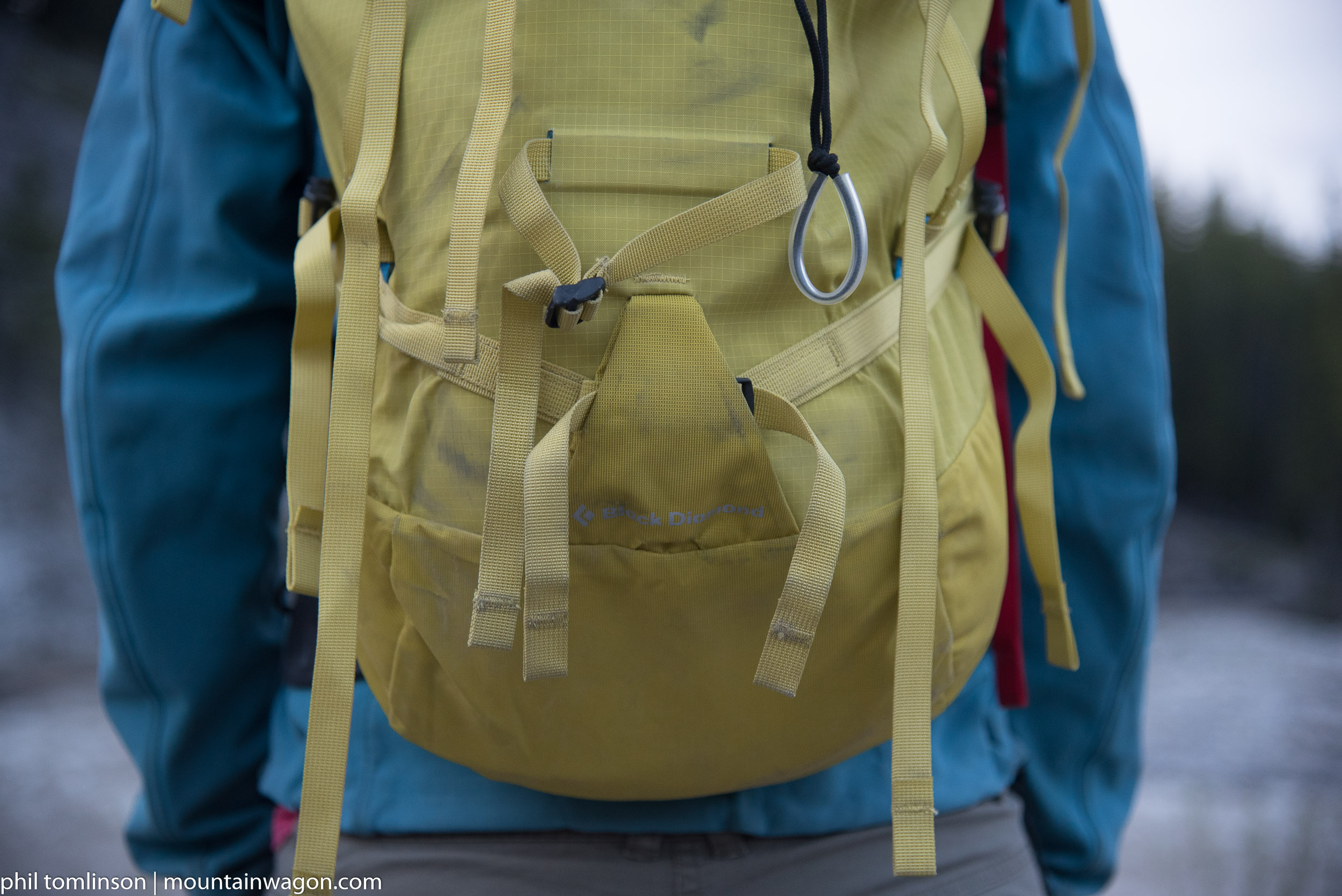 keeps your axes secure but easy to access
There's a sleeve for a hydration bladder and pass through for a hose. The rope strap works as advertised and uses a contrast colour to make it easy to spot amongst everything else. The hip belt has a couple of thin gear loops that I have never used, but maybe you will.
Black Diamond is also big on how thoroughly you can strip down this pack. The top lid is removable, the padded portion of the hip belt strips off, the back panel can be removed and so can the crampon straps. All wonderful features I never make any use of other than the removable lid.
Performance
Okay, so how does it actually work in the field?
The Features
One thing that's seen a tweak in the new version is the crampon attachment. The new Black Diamond Speed 30 uses the same straps as before, but the material below has a new welded panel in behind which reinforces this puncture-prone area. Not a ton of weight added, potentially a durability win depending on your usage model. The second improvement on the design in my book is that the straps are now internally routed which really improves how streamlined things are.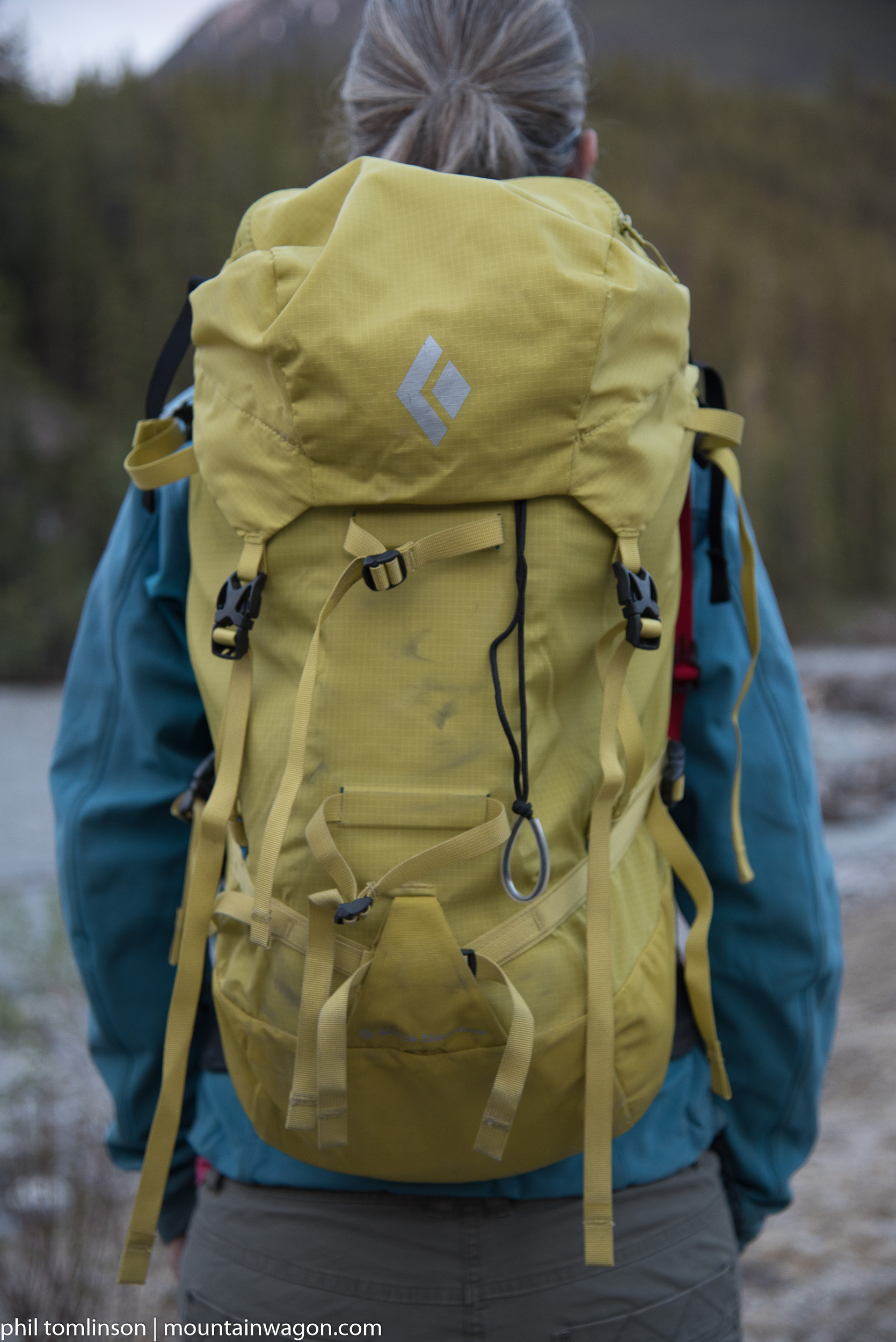 The ice axe attachment is great. It's quick, easy, and holds the tools securely. The toggle and bungee system used on the Arc'teryx Alpha FL packs is lighter, but the tools can flop around a bit more, so it's a bit of a push as to which is better and I think it really just comes down to personal preference.
The thermo-formed back panel is removable just like in the old one. The hard plastic is not a rigid suspension system so don't expect it to hold up huge loads. The big change in the new version is that a layer of closed cell foam has been added to the hard plastic panel - presumably so that Black Diamond can call it a removable bivy pad. In reality, you end up with an insulated pad big enough to allow you to sit on it. I asked my model to try and simulate sleeping on it. She was unsuccessful.
That said, it does actually make a nice seat - especially for ski touring.
Personally, when faced with a bivy, I've slept on top of my rope and periodically I've shoved my legs inside my pack, but the bivy-pad back panel is just not something that works for me - but who knows, maybe it'll work for you.
The top lid is a bit of a mess.
The size is great, the layout of a big main pocket and small underside pocket with key ring is exactly what I like, but it's attachment sucks. I tend to store my wallet, keys and cell phone in the top lid and these are all relatively heavy things. The top lid of the Speed 30 attaches to the main body of the pack with an adjustable strap at each side of the lid, once you're moving the straps slip to the outside of the pack and you end up with the top lid half way down the pack body. This is the number one feature I wish they'd fixed in the new version but as far as I can see, it's identical. Moving the straps slightly inboard or adding a third strap would have fixed this.
My solution is to take the top lid off and just leave it at home. Christine keeps the top lid attached but tucks it inside the body of the pack. Either way is less annoying than you'd think and in fact the super swanky Arcteryx FL packs goes completely top lid-less.
Tucking the lid inside the pack keeps it from slipping
but redesigned straps would be nice
The Fit
The fit is what I really loved about the old Black Diamond Speed 30.
The pack is quite narrow so I never find my arms hit the pack when they swing back. Nice for hiking, GREAT for climbing or scrambling - it just doesn't interfere with your movement.
narrow enough to not notice it while climbing, big enough to store a full day's gear for questionable missions
The hip belt isn't going to let you carry a 30kg load, but then it doesn't need to. It's enough to take the weight off your shoulders if you overload it and other than that it keeps the pack stable and planted. I have never bothered to remove the padding because it just doesn't add that much weight to the pack.
The shoulder straps, though, THAT is the reason I love my beat up old Black Diamond Speed 30, and that's why nothing else I've tried has supplanted its place as my go to pack. Black Diamond developed a shoulder strap system called SwingArm which connects the base of the two shoulder straps by a small cable that runs through the bottom of the pack.
Without losing any of your normal adjustability, this system lets one shoulder strap get longer while the other gets shorter. This is the single best shoulder strap design I've ever seen on a climbing pack. Normally, when you reach above your head with one arm, the corresponding shoulder rises which means that you end up lifting a bunch of the pack weight with that shoulder. While you may not notice that sitting in your living room, it can accelerate fatigue on a long multi-pitch climb and beyond fatigue, it also potentially causes the pack to slip off the opposite shoulder - so without it, I have to use the sternum strap to keep the pack planted. SwingArm lets the shoulder strap get a little longer to avoid this, while shortening the opposite shoulder strap to transfer load to the opposite shoulder and keep the pack stable.
The result is awesome. Weight is evenly distributed between your shoulders regardless of what you're doing. It doesn't cause any swaying of flopping like the Arc'teryx Load Transfer Disc (which is great for skiing, but less great for scrambling), it just lets your shoulders move in a way more natural manner. Amazing feature and the reason that Christine and I have used the Black Diamond Speed 30 as our go to packs for long climbing days.
Unfortunately, on the redesigned pack, this feature is gone and instead we have normal shoulder straps, feature gone. Shit. If I'd known they were going to do that, I think I would have bought a couple of spares.
The shoulder straps themselves have been revised, dumping the yolk connecting them at the top. Some of the people who tried it on preferred this, some didn't notice a difference. What was unanimous though is that they would rather have the SwingArm feature back.
The Bottom Line
The Black Diamond Speed 30 is a solid pack. It used to be a great pack, but the loss of the SwingArm tech is a big blow. At $169CAD at MEC, it isn't a cheap pack and with the stand-out feature gone, if you're worried about budget the value proposition against MEC's AlpineLite 32 at $104CAD gets pretty murky and if you're looking for 'cool' then the Arc'teryx Alpha FL 30 has more (useful) features like water resistance and an even more streamlined design.
The fit remains great - the dimensions are pretty much perfect for scrambling or climbing and the loss of the SwingArm tech ultimately makes it only one of my favourite packs in this segment.
Mountain Wagon Rating: A solid performer in a sea of solid performers
Phil Tomlinson
Grumpy, cantankerous, wildly opinionated and so much more! Getting really tired on skis is what makes me happy.